Wisconsin is excited to be once again hosting a bundle of Academic Yearlong students from Japan, South Korea, Poland, Ukraine, Serbia, and Armenia. The students come from various organizations that emphasize bridging cultural barriers and practicing communication skills. Below is a description of each of the organizations that WI 4-H will be hosting students through this year.
---
LABO is one of our partner organizations from Japan. Using international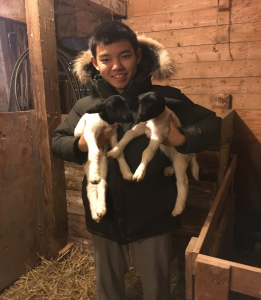 bilingual songs, stories and plays from around the world, members learn about the world and about working with one another. LABO has exchanges with many countries including New Zeeland and Canada.
Bright Futures Exchange is one of our Korean partners. BFE focuses on academics, specifically college entry. With the combination of an exchange program these students gain a global perspective and are eager to share their culture as well.
Future Leaders Exchange Program is a program funded by the United States government to foster good relations with Central European countries. However, the program has now expanded and includes many more countries than in the original FLEX program. These students have goals including sharing about their home country and participating in community service.
Each student will be staying with a host family and attending high school. With the beginning of the school year almost upon families they are eager to begin their cultural experience. Nine more students still need host families. If you are interested in hosting one of these students please contact us!